SIBLEY—When offering a two-year-old a cookie and lemonade, the chance they decline ranks fairly low.
Despite facing challenges in his young life, Clayton Schiphoff showed his spunky personality while happily accepting the treats during a reception last Wednesday at his home in Ocheyedan. The toddler's parent's, Dalton and Dakota Schiphoff, were celebrating being named Shayla Bee Fund recipient No. 227.
Helping families in need is the mission of the Shayla Bee Fund based in Spencer.
Clayton was diagnosed with a gene mutation and hemimegalencephaly when he was about 4 months old, with the cause attributed as failure to thrive.
The rare condition occurs when one side of the brain grows more rapidly than the other side, causing developmental delays.
Dalton and Dakota also have an infant daughter, Sawyer. She was born the same day the Shayla Bee board voted to select the Schiphoffs as their family to support.
During the visit, Shayla Bee members presented the Schiphoff family with gifts of toys, blankets and T-shirts, along with a financial donation to help with medical expenses.
The Schiphoffs had no indication of any concerns when Clayton was born, but soon realized his development seemed to lag.
"They're supposed to be gaining ounces in a week and he was lucky if he was gaining anything," Dakota said. "He just didn't have energy to do anything."
Ongoing concerns prompted them to see a pediatrician in South Dakota.
"He really struggled. He wouldn't gain any weight," Dalton said. "We finally ended up in Sioux Falls and then they told us kind of right away that something was wrong and that they were going to keep us overnight."
Testing over the next four days on Clayton and his parents resulted in Clayton's diagnosis.
"When they told us, they really painted a bad picture, but he's done amazing," Dalton said. "He's already done way more than we ever knew if he would."
Clayton will likely be on medication for the rest of his life, which Dalton said has already helped tremendously in addition to his physical therapy.
"I don't want to undersell the therapy, because he has done amazing," Dalton said.
The Schiphoffs don't anticipate Clayton needing surgeries unless he begins to have seizures.
"When we were in the hospital with him initially, they told us that he was pretty much going to have seizures. The longer he went without them, the better off he would be," Dalton said. "If he made it to 2-years-old, he probably wouldn't have to have surgery."
They're pleased to report that they have not seen any indications of seizures occurring.
While not quite sure yet what to think of his new baby sister, Clayton certainly enjoyed the lemonade and a cookie at the as well as the spotlight last Wednesday. He should continue his progress with the support of his family and Shayla Bee.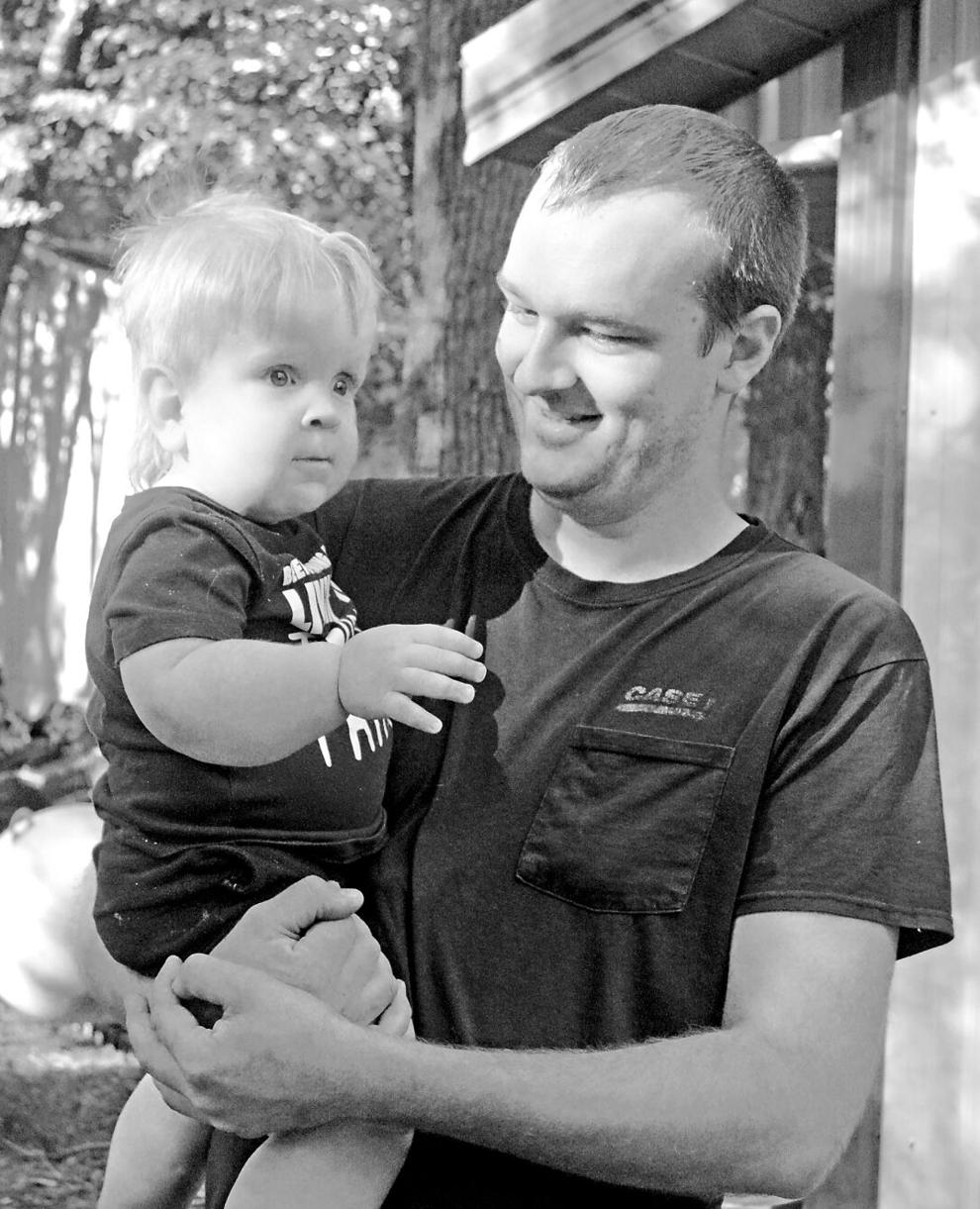 The Shayla Bee Fund began in 2007 as a living memorial to Shayla Kay Rohrbaugh, who was born with a condition called schizencephaly. Though she lived only six years, she was called an inspiration and had a profound impact on many lives. The Shayla Bee Fund's mission statement tells of their goal "to help responsible, working-class families with a child in medical crisis."
As of Dec. 31, 2021, the organization has distributed over $900,000 to 227 Shayla Bee families. The organization holds fundraisers and accepts donations to finance this outreach.
After the initial gift, many families receive additional support if they experience ongoing medical conditions. Added to their mission is the Shayla Bee Angels Program, which gives funeral-related financial support to families who have experienced the loss of a child.
More information is at the group's website, shaylabeefund.com, and its Facebook page, facebook.com/shaylabeefund.
#Ocheyedan #toddler #fights #rare #disorder #Gazettetribune